Profile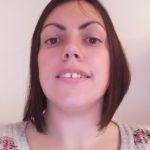 Victoria Herbert
Good bye, thanks for all your fun chats!
Curriculum Vitae
Education:

West Suffolk College (2004-2007), Teesside University (Distance Learning) (2010-2014), Edinburgh Napier University (2014-2016)

Qualifications:

Advanced Modern Apprenticeship in Electrical Installation, HND in Electrical and Electronics, BEng(hons) Electrical Engineering, IET Incorporated Engineer

Work History:

WT Parker Ltd, PHS Compliance, MITIE, MacTaggart Scott, Black and Veatch

Current Job:

Electrical Engineer

Employer:
About Me

I was an Electrician and now I am an Electrical Engineer.

Read more

I completed an Apprenticeship as an Electrician then when back to school to study Electrical Engineering. My work has taken me to lots of different places in the UK including American Air Force bases in Norfolk to islands in Scotland.

My Work

I work as an Electrical Engineer helping to design Water and Sewage Treatment Centres.

Read more

I have to learn about the different equipment such as pumps, motors, lighting and heating systems to help me design power supplies for Water and Sewage Treatment plants. I also design controls to run and watch new equipment. These can be used to start and stop motors and pumps without being on site or for sending an alarm to someone to tell them a water tank is overflowing.

My Typical Day: I work in a busy design office, mainly sitting in front of my computer.

Read more

When I am working on a new job, I often go to site to see what is there and take lots of photos. In the office, I use these photos and speak to others to find out what new equipment is needed. I spend a lot of time on the phone or on the internet looking things up to gain information. I will make lists of the things that need power or controlling and then work out what I need to make them work. I'll write the details in design reports which will be used to build the new plants on site.

What I'd do with the money

Support YESC. They help young people in Scotland learn about Science and Technology

Read more

Help to teach students about Water Treatment by making a kit which can be used to show how dirty water is treated ready for returning to our rivers and streams.
My Interview

How would you describe yourself in 3 words?

Happy, playful, hardworking

What's the best thing you've done in your career?

I tested the electrics in castles across Scotland making sure it was safe for visitors. It was great fun!

What or who inspired you to follow your career?

My dad, he was always helping me fix things

What was your favourite subject at school?

Maths but I also liked PE

What did you want to be after you left school?

I wanted to make fun fair rides

Were you ever in trouble at school?

I may have been a little bit naughty!

If you weren't doing this job, what would you choose instead?

Probably an outdoor instructor taking people climbing and teaching them how to read maps and stay safe

Who is your favourite singer or band?

The Prodigy

What's your favourite food?

Hawaiian Pizza

What is the most fun thing you've done?

A parachute jump in New Zealand

If you had 3 wishes for yourself what would they be? - be honest!

Travel the world, make peoples lives safer and easier, get better on my mountain bike!

Tell us a joke.

What is ET short for? Because he has little legs
My profile link:
https://millimetrem18.imanengineer.org.uk/profile/victoriaherbert/
---
---