Profile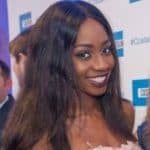 Demi Ademuyewo
Curriculum Vitae
Education:

Shaftesbury College, Dorset (2006-2008) University of Aberdeen, Scotland ( 2008 - 2013)

Qualifications:

BEng Mechanical Engineering

Work History:

Costain

Current Job:

Mechanical Engineer

Employer:
About Me

I am a Mechanical Engineer, former 400m athlete and a major foodie!

Read more

I started work in the oil and gas industry focusing on massive boats on the north sea drilling oil. After a year, I moved to Manchester from Aberdeen to work on a project that received the drilled oil and gas and sent it to the National Grid. I also worked in waste and nuclear. Now I am working in rail!

My Work

I am currently helping my company win more work in the rail industry.

Read more

With my mechanical engineering degree, I have been able to do multiple roles in the last five years that I have been working. I have worked as a package manager, as a mechanical design manager, as a project coordinator and even a communications officer!

At the moment, I am assisting with technical information for my company to win work in the rail sector.

Technically, I have designed pumps and vessels that have been used on site.

My Typical Day: Challenging but in a good way

Read more

I love the flexibility and creativity involved in engineering. No two are usually the same so it's quite hard to describe a typical day. One thing that is quite consistent is the fact that we always work in a team. You have to be a good team player to be an engineer. Remember, there's no I in team!

For every design I prepare, it is checked by another engineer, then approved by another engineer so you can be extra certain that every design is safe!

What I'd do with the money

I would give it to AFBE-UK's ( Association for BME Engineers) Making Engineering Hot Mentoring Programme

Read more

AFBE-UK's Making Engineering Hot Mentoring Programme will raise the aspirations of young people by helping them to consider opportunities within their communities and the wider world. 

The programme aims to reach at least 600 young people in Southwark, Newham and Hackney over three years. 

Since its creation, Making Engineering Hot in 2009, they have reached 2000 young people from underrepresented and less-advantaged backgrounds in London, Nottingham and Aberdeen. 

I would use the prize money to raise more awareness of the Making Engineering Hot Programme and also try and cover as much costs the programme incurs from offering this opportunity to these kids!
My Interview

How would you describe yourself in 3 words?

Fun, Happy and Determined

What's the best thing you've done in your career?

Designing my first pressure vessel. I was impressed at how far I had come.

What or who inspired you to follow your career?

I went to a Skoda factory when I was 17 and it felt like coming home!

What was your favourite subject at school?

Maths

What did you want to be after you left school?

An Architect

Were you ever in trouble at school?

Rarely! If I was, it was usually for talking 24/7

If you weren't doing this job, what would you choose instead?

I think I would be a DJ or maybe a dancer

Who is your favourite singer or band?

Davido

What's your favourite food?

Jollof

What is the most fun thing you've done?

I went on an engineering and adventure based TV programme in Mexico called Escape!

If you had 3 wishes for yourself what would they be? - be honest!

World Peace, the ability to fly, magic powers!

Tell us a joke.

Knock Knock, Who's there? Owls say. Owls say who? Yes they do!
My profile link:
https://millimetrem18.imanengineer.org.uk/profile/demiademuyewo/
---
---
---