Profile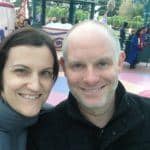 Andrew Constantine
Curriculum Vitae
Education:

Queen Elizabeth Grammar School Wakefield 1985 – 1994 / Salford University 1994 – 1997 / Leeds College of Building 2014 – 2017 Leeds Beckett University 2017 – present. (I am currently studying for a degree in Civil Engineering.)

Qualifications:

9 GCSE's / 3 A-Levels / Degree in Politics and Economics / HND in Civil Engineering / NVQ in Construction Management.

Work History:

J Sainsbury 1998 – 2008 (I completed the graduate management trainee programme then worked in a variety of store management roles) Yorkshire Water 2008 – 2018 (I joined as an operator running a sewage works and have worked in a variety of site operational and asset management roles. I am currently working towards becoming a Reservoir Supervising Engineer.)

Current Job:

Project Manager

Employer:
Read more

I am married and we have two young daughters. We live in Huddersfield and enjoy spending time outdoors as a family walking and cycling. I enjoy swimming, running and cycling and compete in triathlons. I love playing golf, but only when it is sunny and warm. I enjoy cooking and can make some great curry's and Chinese food. I regularly bake with my daughters, making yummy cakes and buns.

Read more

I work as a project manager for Yorkshire Water. I manage construction projects on reservoirs, ensuring the work is designed / constructed correctly and that the project is completed within the budget. I work all over Yorkshire and get to visit some beautiful places. My work is both interesting and fun, but can be quite stressful when things go wrong.

Read more

My typical work day involves, reviewing construction designs, reviewing construction work on site, managing people, attending meetings.

Read more

I would give the money to my local primary school so they could buy equipment to help promote STEM subjects and inspire young people.

My Interview

How would you describe yourself in 3 words?

Honest, Persistent and Professional.

What's the best thing you've done in your career?

Helping to complete projects which make reservoirs safe.

What or who inspired you to follow your career?

My children. (I became an engineer at quite an old age)

What was your favourite subject at school?

Design and Technology

What did you want to be after you left school?

I had no idea what I wanted to do when I left school.

Were you ever in trouble at school?

Yes, I was always being told I needed to try harder.

If you weren't doing this job, what would you choose instead?

A professional golfer.

Who is your favourite singer or band?

Bon Jovi

What's your favourite food?

Curry

What is the most fun thing you've done?

Becoming a parent.

If you had 3 wishes for yourself what would they be? - be honest!

To win the Open Championship golf tournament / To become an Olympic athlete. / To travel into space.
---
---